This is one of the first games (1977) I have ever written in Turbo Pascal 7.0. It's a simple space shooter where you control a jet fighter and fight off alien UFO's.
Controls are ARROW KEYS to move Left/Right/Up/Down and SPACEBAR to shoot. If you are under the UFO your ship shoots up, if you're above it your ship shoots down.
The main menu is in Dutch. Here is the translation:
Speel het spel = Play the game
Het verhaal = The story
Hiscores = Hiscores
Stop game = Stop Game
You need an old computer running on DOS or a modern computer running DOS-BOX to run this game.
Reading through the sourcecode I found an easter egg! Typing 'x-pression' will increase your score by 1000. 🐱‍💻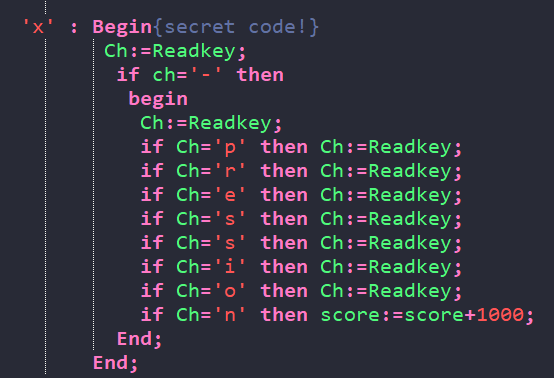 Included in the ZIP is the Turbo Pascal sourcecode.

xlaser.zip (245.5 KiB, 36 hits)